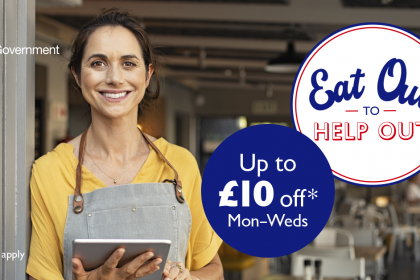 We are delighted to confirm that we will be running the "Eat out to Help Out" campaign every Monday, Tuesday and Wednesday during August.  The offer is 50% discount off food and non-alcoholic drinks up to a maximum of £10 per person.
We expect to be very busy so please call us to book your table NOW! 028 9039 1309
Checkout the link below to see our frequently asked questions.
https://www.murphy-browns.co.uk/wp-content/uploads/2020/07/Murphy_Browns_Eat_out_to_Help_out_FAQ.pdf